From young professional to future leader,

elevate your career with

Ormit

Talent

 
Step up your career and become a Management Consultant, designed exclusively for ambitious professionals like you. Talents who want to become future leaders. With 2 to 4 years of experience under your belt, you're ready to soar even higher. To shape your own path by further investing in an expertise of your choice whilst moving into challenging missions with bigger responsibilities, more visibility and greater impact
A rewarding package
Indulge in the perks of an indefinite contract and a competitive salary package, including a sleek hybrid/electric car, 12 extra vacation days, meal vouchers, productivity bonus, and more.
Thrive on challenges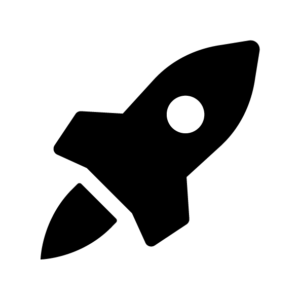 Take on exciting missions with increased scope, responsibilities, visibility, and impact to showcase your skills and leave a lasting impression.
Flexibility at your fingertips
Enjoy the freedom of flexible training days and a dedicated training budget to foster personal and professional growth.
The "pool environment"
Join a dynamic community that thrives on shared knowledge and experiences, with a stimulating and enriching common training budget.
Guided by a Personal Coach
Receive invaluable support from a personal coach who will guide you through your career journey.
Cultivate expertise
Delve deep into your area of expertise with our platform and resources, paving the way to becoming a future leader.
Mentorship @Ormit Talent
Pay it forward by becoming a mentor within Ormit Talent, shaping the careers of others.
A comfortable workspace
Experience the convenience of a clean and distraction-free workspace at Ormit Talent offices or your home.
Maximize your growth potential
At Ormit Talent, we prioritize your professional development as a Management Consultant. You'll have the chance to invest in your growth with a development budget, training days, mentorship opportunities, and the freedom to select your own coach. And when you're ready, take the leap to become a senior management consultant, leveraging your gained experience and expertise to reach new heights in your career.
Invest in your professional development
Get a personal budget and individual training days to boost your professional growth

Explore a wide range of in-depth trainings that align with your career aspirations. 

Level up together! Utilize our group budget for trainings and boost your professional capabilities with your colleagues
Continue your coaching journey
We believe in the power of coaching to drive your professional growth. With our in-house coaches, you'll receive personalized guidance tailored to your goals. Plus, you have the flexibility to switch coaches when you need a fresh perspective. Unlock your potential and thrive with us at Ormit Talent! 
Become a mentor
Are you passionate about helping others succeed? Great! As a management consultant, you'll have the opportunity to mentor our Management trainees, guiding and supporting them with your expertise. Make a meaningful impact on the next generation of professionals by empowering them, providing advice, and help shaping their career paths.  
Let's go beyond Management Consultant
After accumulating 5-8 years of valuable work experience, we offer a clear pathway for your growth and development as a senior management consultant. Each step forward brings you closer to becoming a future leader in your field.
The possibilities are endless, and we're thrilled to have you on board.
Interested?
Fill in the form and get the full brochure.
Questions?
Contact Toon Aerts
toon.aerts@ormittalent.be 
+32 498 79 07 10